MY PERSONAL PHILOSOPHY OF TAI CHI
KNOWLEDGE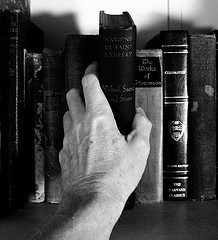 Tai Chi for a christian enviroment .The Christian ideogram for knowledge consists of the cross, one end pointing upward and downward – north and south (vertical) and the other east to west (horizontal) together they represent the universe infinite. True Knowledge is thus something that shoots yourself and others upwards through positive words. To often we use our words to shoot others down or where we want them to go and inadvertently trap ourselves as well. This results in conflict within us and within our relationships. We challenge you to be aware of how you apply and use your Words. Don't be judgmental of others. They are responsible for themselves. Keep focused on your intent, your perception, and your behavior.
POWER
The ideogram for power consists of moving forward with a pure heart that even ten eyes can find no fault with. Too often power is used to control and manipulate instead of to nurture, empower and protect. We challenge you to be aware of how you are using your physical, spiritual and mental powers. If you develop knowledge and power according to the ideogram then you have achieved complete reconciliation.
RECONCILIATION
[singlepic id=16 w=320 h=240 float=left]Reconciliation is the ultimate gift. There is Love, Peace, Joy, Long suffering, Patience, Gentleness, Kindness. True reconciliation is not force, coerced or contrived. It is important to note that one person a "medicine" is another person's "poison", and we need to realize that truth for ourselves and others. We challenge you to work on promoting RECONCILIATION within yourself and then you will find it will ripple out from your belly into your relationship with others.
PRAYER
[singlepic id=188 w=320 h=240 float=right]PRAYER "the way of the warrior", is a philosophy that expounds moving from love as the single , intent, perceiving the intent of others and not being blinded by the five colors:
The roles they or we play on any level
The possessions they/we have or don't have
The skills, trades or hobbies they/we are involved in
The traditions or ritual a they/we participate in
The jobs, clothing and worlds they/we move in
Finally we assume responsibility for our behavior. and do not blame our actions on what others do or have done. We develop new ways of behaving by studying the various gifts of mind (wisdom, knowledge, revelation, understanding), of body (worship , praise, fasting) and spirit (supplication , prayer, intercession).
DEDICATION
This Section is dedicated to all the Christians, our extended family, friends, teachers, instructors and students who through their quest for true knowledge, power and love are following the way back to paradise.
ACKNOWLEDGEMENTS
Special thanks to Winston Milford for his support of the inward philosophy and his perceptions, insights and spiritual assistance. Also, special thanks to Grand Master BC-YU for his life time involvement in the martial arts and perseverance to understand all mysteries.
PUBLISHER'S NOTE
Before beginning an exercise program or physical conditioning of any kind, consult your physician, Please exercise caution while practicing the techniques taught in this class. Often, injuries come through exceeding the recommended schedule, failure to go through the conditioning and practicing phase, human error or carelessness. Make sure that you follow the format called for each technique and demonstrated by your instructor. There is possible danger involved in performing these techniques. The student assumes all responsibility for any and all damages or injuries that may be sustained or incurred while practicing those techniques.